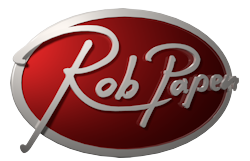 Rob Papen is a famous synthesizer expert from The Netherlands. He played in the bands Nova and Peru and have a big world wide hit with the song 'Aurora' with the band Nova. Rob Papen went into programming sounds for synthesizers after that and made many factory presets and sound banks and became famous again with this. Then he started producing his own software synthesizers and again he got famous. Now Rob is working on a DVD about sound design and he filmed in the Synth.nl studio for this DVD. For the promotion of this DVD we made a short teaser video. In this video we wanted to animate Rob Papen's logo, so we made a 3D version of the 2D logo we got in Photoshop format. You can watch the promo in the video section on the website.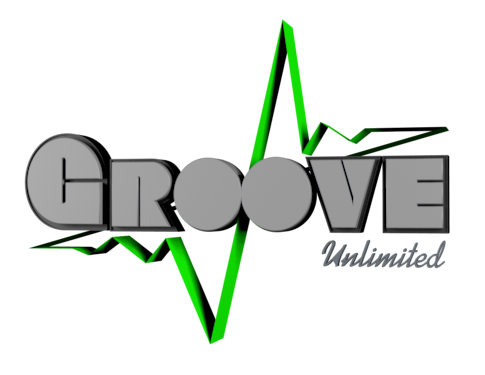 Groove Unlimited is a Dutch Electronic Music label. When they asked us to make a promo video we also made a new version of the logo to make it more modern and to be able to animate it. We got an EPS file to work with. We were quite happy with that EPS format since it is a vector format that we can import in our 3D software and extrude it. Now the logo has depth and you can use it easily in 3D animations and look at it from all sides. You can see the animated version when you click on the logo. We are also building a new website for Groove Unlimited. Fase 1 is online now and it also has this new logo. You can find it in the 'websites' section.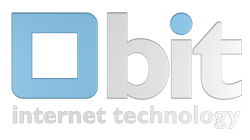 BIT BV is a business ISP located in The Netherlands. BIT BV operates several data centers in The Netherlands. At this moment BIT BV is working on a new website. We created a 3D version of the existing logo from a 2D EPS version. We are currently also working on a 3D model of the BIT data centers that will be used in a virtual online tour of the data centers. You can see an example in the '3D artwork' section under 'Buildings'. It is just a test render of the outside for now.

A 3D Logo we made for a small accountancy company. We designed this logo from scratch for this customer. The idea to use an abacus for the letter M was inspired by the fact that it was used for counting in the past and it also shows the fact that this occupation has been around for ages. It shows skill and trust. At this moment we are also building a website for this customer. We are also working on the print work for this company such as company letter and business cards.